Every year I update and share the same holiday gift idea list based on my favourite trusted kitchen tools with links to Amazon or other major retailers for easy shopping. But this year it feels like (1) we need some fresh ideas! and (2) we must focus our holiday spending on local businesses, since this season could literally make or break them.
So with the help of some people who chimed in on social media, I've curated a new list. I'm not always the best at shopping local, but I was inspired by someone who is:
Please please please don't default to Amazon for your holiday shopping-so many small businesses rely on this season to keep them afloat all year.. it could close them down permanently. They all do online and curbside pickup! Where do you find cool gifts? I'll go first:

— Julie Van Rosendaal (@dinnerwithjulie) November 9, 2020
I went hunting and found these items and much more at various small businesses around Calgary. It was so fun to browse their websites! If you don't live in Calgary, you can likely find similar retailers in your community.
First off, consumables… (No clutter!)
1. High quality olive oil
Grocery store olive oil is fine for everyday cooking, but for drizzling, dipping, and dressing, a higher quality, extra-virgin, perhaps flavoured olive oil is a real treat.
Find it locally at… Blue Door Oil & Vinegar, where they carry a mind-blowing selection of oils, vinegars, olives, and other specialty foods. Shop online or in person, 8561 8a Ave SW, #3126. 
2. Gourmet flavoured vinegar
Honey, raspberry, dark chocolate dark balsamic, cranberry pear white balsamic… there are endless flavours to jazz up salads and more. Mix it with that good olive oil for a bread dip, toss it with cut fruit, drizzle over roasted potatoes, grilled fish, or poached pears.
Find it locally at… The Cookbook Co. Cooks, where you'll find vinegars like champagne and tarragon, high quality olive oil, local specialty foods like Brassica mustards, stunning gourmet gift baskets, and of course, over 1000 cookbook titles. Online store coming first week of December, or shop in person, 722-11 Avenue SW.
3. Locally roasted coffee
Treat the coffee connoisseur in your life to the pleasure of a unique high quality roast… you never know, you may lead them to discover their new favourite.
Find it locally at…  Fratello Coffee Roasters, where they pride themselves on coffee that is "consciously chosen, responsibly purchased, carefully roasted". They also carry coffee brewing gear and a few loose teas. Shop online or in person, 4021-9th St. SE or at Analog Coffee (various locations).
4. Specialty tea
After I recently published 10 low-sugar beverages that aren't (plain old) water, people came out in droves to sing the praises of their favourite calming tea, especially this year. So perhaps your loved one might enjoy an exploration of new teas?
Find it locally at…  The Naked Leaf, a delightful Kensington shop with high quality teas and "tea-wares," including custom tins featuring designs by local artists or customized with a photo or artwork you submit. Shop online or in person, #200 – 1130 Kensington Rd. NW.
5. Locally made preserves
There's something special about locally crafted jams, honey, nut butters, salsa, dressing, condiments and more. While it might be a stretch to say they're better nutritionally, it's fair to say that the emotional boost of knowing you're supporting someone in your community and enjoying something out of the ordinary is worth it.
Find it locally at… The Spruce Meadows International Christmas Market, which has gone online this year. Calgarians know this is the place for all things Christmas, and all vendors are Canadian. In addition to an extensive collection of specialty foods, they have a fun variety of coffee, tea, and other beverages.
6. Good chocolate
Similarly, who doesn't love quality chocolate?  While studies connecting chocolate to heart health aren't based on the most robust evidence, we can just enjoy it for pleasure, right? For gifting, a locally crafted, handcrafted creation is sure to please.
Find it locally at… Cochu Chocolatier, powered by Calgary's multiple award-winning Anne Sellmer, known for her distinctive flavour combinations like "cherries, pistachios, coconut flakes & sea salt" or "sriracha, sea salt, sponge toffee, and pretzel" (oh my). Available at various local retailers.
7. Cheese
As with the chocolate, why not treat your loved one to something over and above everyday cheese, especially since we won't be indulging in fancy cheese at holiday parties all month long?
Find it locally at… Springbank Cheese Co., "an independent Canadian company… operated by three generations of the Hemsworth family." Shop online for cheese, accompaniments, accessories, and gift baskets (curbside pickup or local delivery), or call them or stop by for guidance in selecting. Various locations in Calgary and now in Woodstock, Ontario.
8. Spice sets
Eating with heart health in mind means more home-cooked food, and high quality spices can really elevate it. Like many specialty items on this list, they're more expensive, which is what makes them a great gift for the enthusiastic cook. Not sure what to buy? Curated collections might be the answer.
Find it locally at… Silk Road Spice Merchant, who offers "a complete selection of top-quality whole and ground spices, dried herbs, dried chiles and chile powders, and our own hand-blended spice mixtures and rubs." Shop online (although we're already past their Christmas shipping deadline) or in person at 1403A 9th Avenue S.E. or the Calgary Farmers Market. (Also in Edmonton at 10818 82nd Avenue.)

9. Gift baskets
If you want to spend a bit more and give a selection of food items like those above, how about a gift basket? You can make it yourself, or let an expert select one for you?
Find it locally at… The Italian Centre, where you'll find a wonderful selection of European snacks, produce, cheese, desserts, bread, and more. Be still my heart. Several google reviews complained about crowds, even now, so shop online and take advantage of curbside pickup or delivery. 9919 Fairmount Drive SE plus locations in Edmonton.

10. Ready-made-meals
Homemade is grand, but sometimes life happens, and cooking doesn't. The good news is that many prepared foods are made just like from scratch and just fine, heart-healthwise. They can get pricey though, so gift-giving fairy to the rescue!
11. Sugar saver
If you don't already have one of these for your brown sugar, especially if you live in a dry climate like Calgary, you need one! Soak this cute terracotta charm in water for 15 minutes and then slide into the brown sugar, where it will stay soft for a few months. If it gets hard, repeat and your sugar will soften back up.
Find it locally at… Britannia Home, which offers a high-end selection of "cookware, dinnerware, bakeware, glassware, table linens and giftware." Shop online or in person at 816 49 Ave SW.

12. Can Strainer
Thanks to Jodi on Twitter who said she loves her can strainer from Pampered Chef. It "fits most standard-sized cans to strain fruits, vegetables and tuna without the mess." Smart!
Find it locally at…
Compleat Cook, another of Calgary's favourite kitchen stores. They don't have online shopping, but will bring a purchase out to your curbside or you can shop in person at 816 49 Ave SW.

13. Microplane Zester/Grater
Another kitchen must-have, for finely grating parmesan, lemon zest, or garlic. This is so handy, I always reach for it before the box grater.
Find it locally at… Kitchen Boutique, which isn't actually in Calgary, but it's so well-stocked and close that I'm sneaking it in. Here's a link to the black Microplane, but there are other fun colours so look around. They're not currently shipping, but you can order online and pickup curbside, or shop in store at 212-1st Street West, Cochrane or 721 8 St, Canmore.
14. Unique apron
Who doesn't appreciate a new apron thoughtfully matched to their personality? They have aprons with bicycle, cat, Oh Canada themes and more! So fun.
Find it locally at…
Steeling Home, a treasure trove of unusual gifts, which you can now browse from the comfort (and safety) of home, thanks to their online shop. Besides the aprons, they have quirky coasters, dish towels, salad servers and much more. There are 498 items in the kitchen section. Delivery or curbside pickup at 1010 17th Ave SW. 
Or Artesano Galleria, another whimsical store that has their fun collection online. Besides the unique aprons, you'll find interesting dish towels, hilarious glassware, and lots of other wonderful treasures. Online or 1215 9 Ave SE.
15. Pineapple corer/slicer
Nancy on Facebook suggested this idea, which was new to me: "I always avoided whole pineapples because it ended up in a mess. With this little tool it is easy sneezy." (I'm going to start saying "easy sneezy" from now on. Love it.)
Find it locally at… Zest Kitchenware
, another fun, cozy, friendly small business dedicated to kitchen toys. They don't have an online store, but they're limiting inside shopping to 3 customers at a time at 5005 Dalhousie Dr NW.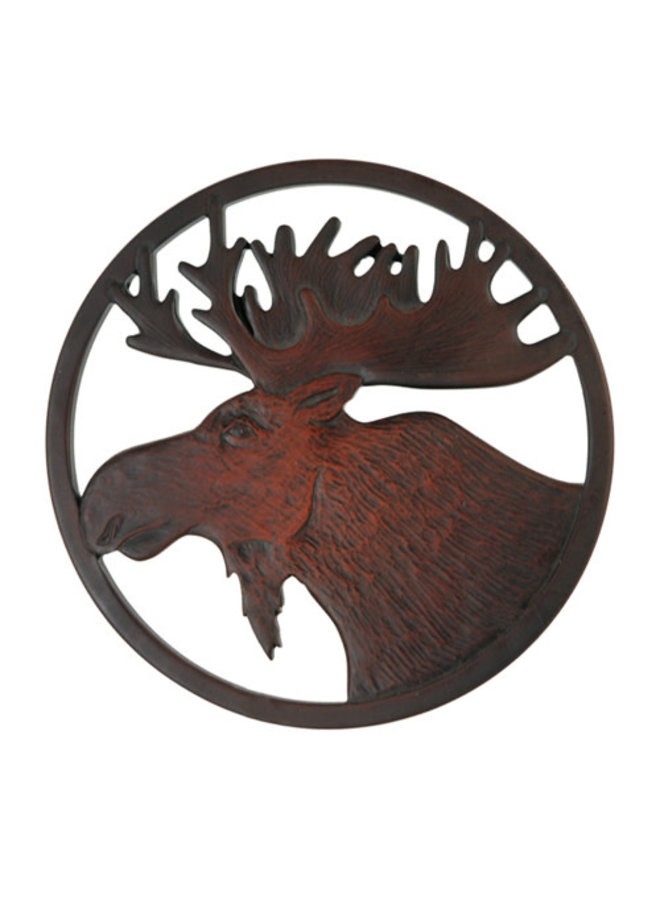 16. A trivet with style
A trivet is basically a coaster for hot pots and pans, which protects your counters and tabletop from getting burned. Most people have one or two, but they're often kind of boring! A more stylish one may be just the thing.
17. Mandoline slicer
For thinly slicing a pile of carrots, potatoes, onions, apples, zucchini and more in a flash. Thanks to Rhonda on Twitter for this idea. She said she's had the Swissmar Borner V-Slicer for years and says it's great. I've had their vegetable peelers for years, and they're still sharp as can be.
Find it locally at… Zest Kitchenware, mentioned above.
18. Fresh produce storage containers
Karen on Twitter is a big fan of these for keeping produce crisp and fresh. As she says, they're "expensive enough that some people hesitate to buy them which is why they make a great gift."
Find it locally at…
London Drugs was the most local place I could find the Rubbermaid Freshworks brand that Karen likes, but they are 100% Canadian owned, Western Canada based (thanks Karen, for that info). Beats Amazon anyhow! 
19. The latest Ottolenghi cookbook
Chef Yotam Ottolenghi is a magician with vegetables. The food is divine, but it's best for serious cooks — people who don't mind spending time searching for unusual ingredients and learning to work with them in the kitchen. His Ottolenghi (2008), Plenty (2010), Jerusalem (2012) and SIMPLE (2018) are already bestsellers.
Find it locally at…
Owl's Nest Books, Calgary's longest established bookstore. The online store tells you how many books are in the store, and they'll deliver for free in Calgary if you order $35 or more. 815A 49 Avenue SW.
20. A really good knife.
This I am not an expert on, except I know that it makes a huge difference to how much you enjoy all that chopping, slicing, paring, and mincing. I used a good one a few years ago at a SAIT event, and have been hunting for a comparable tool ever since!
Find it locally at…
Knifewear,
Calgary's source for handmade Japanese kitchen knives. As they say, "exclusive, scary sharp, high performance blades." Their helpful, knowledgeable staff will help you sort through the collection and find the right knife for you. (I mean, your loved one.) Or, take a peek at their "How to Choose the Right Knife For a Gift" blog post. Online, curbside, or in-person at 1316-9th Avenue SE or 8 other locations across Canada.
21. (Bonus!) A tea towel with personality.
I added this one after initially publishing, when someone suggested the Calgary store Liz & Lottie. Who doesn't have use for another fun tea towel or two, and the ones at big box stores are so boring!
Find it locally at… Liz & Lottie, a new (2016) to
Calgary's East Village community. They also carry beautiful bowls, funny mugs, and other unique kitchen gadgets. Online only, curbside or delivery 537 Riverfront Ave SE.
One more bonus: A signed copy of my book!
I still have a stack of my 30-Minute Heart Healthy Cookbooks* purchased from the publisher for speaking events that were cancelled this year. We might as well get them out there!
If you're in Canada, we can get you a signed copy if you think someone on your list would appreciate that. (Unfortunately if you're in the US it's really easier to buy online at Amazon* or  Barnes & Noble.)
* Those are Amazon affiliate links, which means if you buy through them, I get a tiny portion of the sale.
Find it locally at…
Sweet Spot Nutrition! ($29 including GST.) Since the start of the pandemic I've been operating only out of my house, so you can pick it up here (SW Calgary) if you're local, or I'll ship it to you anywhere in Canada for an extra $20. (Sorry, I don't get the postal rates they give to Amazon.) Just email me and we'll set it up.
Thanks to everyone who contributed ideas for this new improved gift list! Happy shopping.
---
As always, I have no financial relationship with any of these businesses. Shawn of Springbank Cheese is my neighbour, Anne of Cochu Chocolatier's kids go to school with mine, but that's what happens when you shop local! You support the people in your community. Yay!